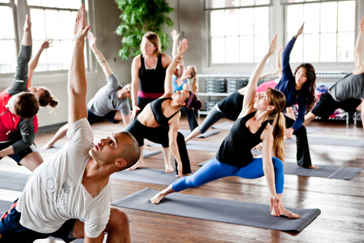 Hi, my name is Joan McGinn. I am a yoga teacher in Dunboyne. I have
practiced yoga for over 17 years now. I qualified with Yoga Alliance
Ireland in 2014 and I have been teaching ever since. I have recently
completed futher education in anatomy, physiology and nutrition. I have
also completed a course in Transcendental Meditation, which I practice
daily and I regularly attend yoga classes, retreats and seminars.

I continue to be curious around all aspects of well-being and everything that helps to keep us physically and emotionally strong and connected.

I have been inspired by many gurus and writers including Eckhart Tolle and Thich
Nhat Hanh. I am a lifelong student of yoga and I honour all my teachers,
past, present and future.
Yoga is continually growing in popularity and people come to it for many
different reasons. The reason people stay with yoga is unanimous, it makes you feel good!
Practicing yoga will allow you to become more flexible.

When you are flexible you greatly decrease your risk of injury. Yoga is
applicable to everyone. In practicing yoga and mindfulness the mind
becomes clearer and thinking becomes more orderly.
When we are 'in the moment', a natural state of calm occurs, this calm is within each one of
us.

We just need to be present to fully realise it!
---